Forensic Supported Living
Cartref Homes has a long history of providing accommodation and support for people with learning disabilities and offending histories.
As a result about 15 years ago we were asked to set up a residential service to take people who had been detained in hospital. This service was set up as a residential service in Teynham. This service was supported Consultant Clinical Psychology and Psychiatry contracted by us.
Through providing this service our knowledge and understanding of the complex issues surrounding such individuals developed as did our understanding of working with the criminal justice system and the police.
About 5 years ago we were approached to set up a similar scheme for people who had proved difficult to discharge from hospital. This opened about 3 years ago as Sutton End and is clinically supported by NHS clinicians and has proved highly successful.
About 2 years ago it was decided to move the location of the Whiteleaf Cottage service to Sittingbourne and change its registration to a Supported Living service.
We are extremely proud of our forensic services and especially the opportunities they present for individuals to live a valued life outside of hospital.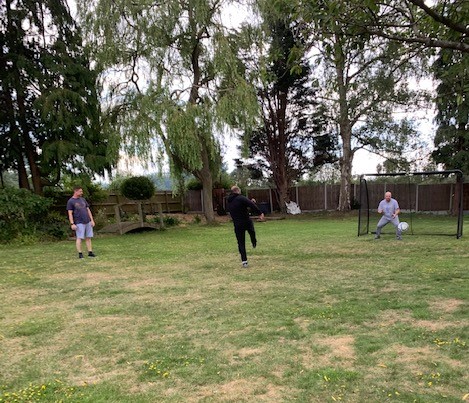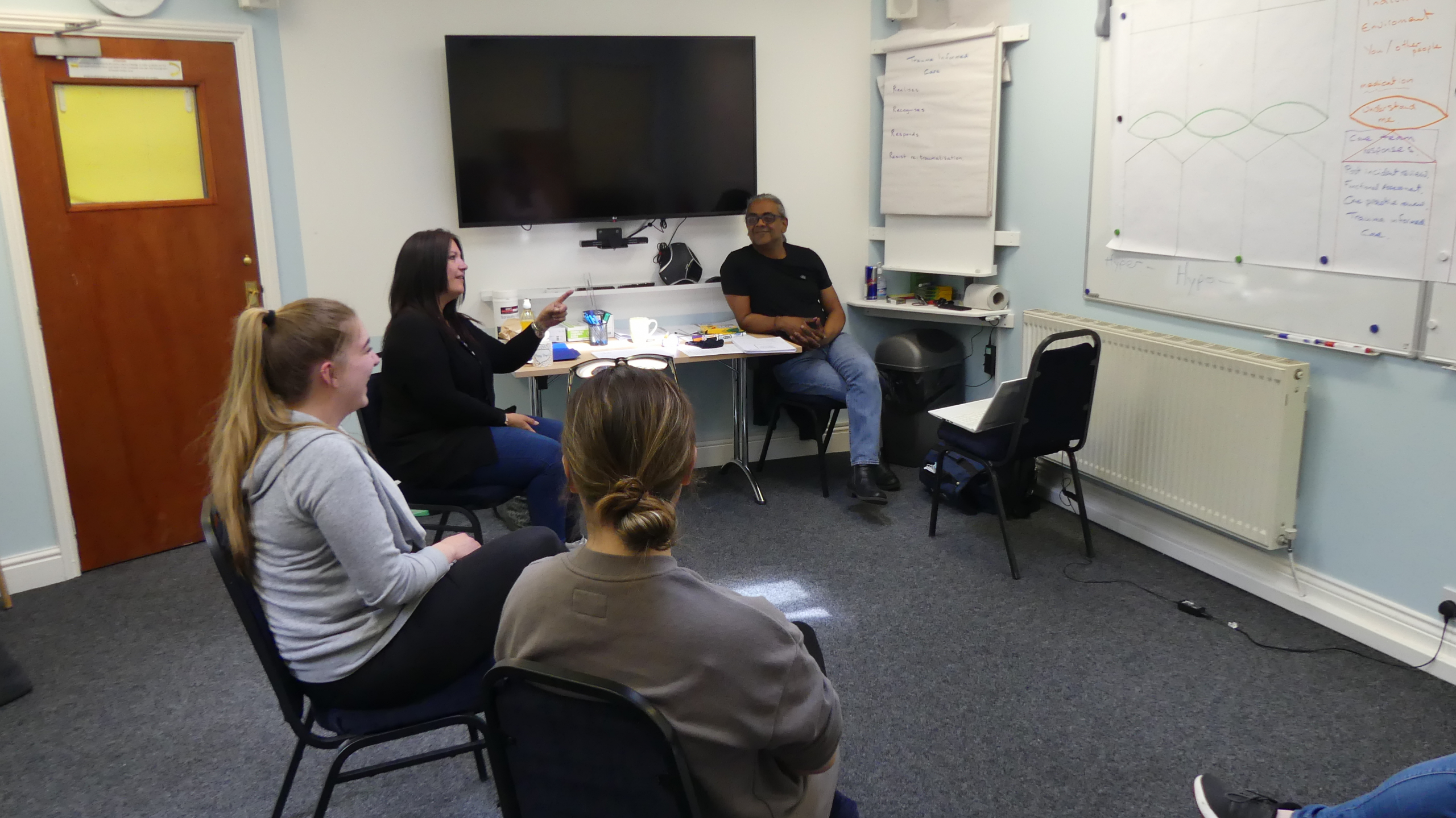 Whiteleaf is a supported living service for 5 Tenants with mild learning disabilities, mental health diagnosis and a forensic history. The property is situated within walking distance of the main town of Sittingbourne in Kent. The house has a ground floor with 1 shower room, two lounges and a large kitchen.
The upper floor has five bedrooms two of which are en- suite. There is a separate bathroom with shower and bath facilities. 
Whiteleaf sports a large front garden that has been created and maintained by the tenants and staff. There is also a smaller rear garden for laundry and a smoker's area. 
Sittingbourne is benefitting from social improvements that include a Cinema, Bowling Alley and restaurants. 
Transport, there is a main line train service up to London and a variety of bus services.
We have the usual health facilities – GP surgeries, Dental surgeries and a Cottage hospital.
Whiteleaf benefits from an experienced qualified staff team led by a house manager who has been with Cartref Homes for more than 14 years and many of the staff being with the service for over 10 years
The staff team support our tenants to understand and manage their risks. Our priority is to promote choice and independence with daily living skills thereby preparing them for a more independent lifestyle.
Each of our Tenants has a Person-Centered Care Plan and Risk Assessment and Management Plan (RAMP) based on the principles of Positive Behavioural Support (PBS). These plans are reviewed and updated with the assistance of our contracted psychology service 
Our service in Maidstone opened several years ago, and was developed in conjunction with the government's Transforming Care agenda to facilitate people with either mental health illness, autism and or learning disabilities to live safely and the community and enjoy the rewards of a "normal life" which most of us take for granted.
The management at Sutton End work closely with their colleagues within Kent and Medway NHS and Social Care Trust to develop and implement effective therapeutic interventions aimed at keeping people safe whilst allowing them to make the most of the opportunities presented by community living.
The combination of spacious accommodation , a dedicated staff team lead by an experienced Learning Disability Nurse.
The people we are supporting are flourishing from a homely, warm and inviting environment after spending many years in long term mental health hospitals.  The tenants can now participate in their own shopping, make use of community services, including GPs but also leisure opportunities, playing in local football teams and visiting and using local pubs and restaurants.
In this way we see those we support becoming part of their community and actively participating in it. Our aim is "to support individuals integrate back into society at their own pace with the correct level of support, patience and kindness".   
All the support at Sutton End is underpinned by the principles of Person Centred Planning and PBS.
We believe that understanding the reasons for behaviour helps us understand the risks that are posed and the circumstances in which those risks occur. Through this we can more effectively support individuals to be a safe presence in their communities.